Russian Melodies 3 – Wołga Wołga
1 marca 2017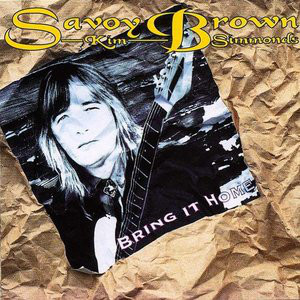 Bring It Home
3 marca 2017
Miles Ahead [Original Motion Picture Soundtrack]
133.00 zł
2LP, 12″, 33 1/3 RPM, Black Vinyl, Gatefold
Pozostało tylko: 1
SKU:

0889853066810
Kategorie: Jazz, Muzyka
Tag: Jazz
numer katalogowy:
88985306681
Wyjątkowy album będący ścieżką z filmu "Miles Ahead" zawierający przeboje Milesa Davisa wyselekcjonowane z katalogów wytwórni Columbia Records oraz Prestige. Ponadto na albumie znalazły się również kompozycje autorstwa Roberta Glaspera stworzone specjalnie na potrzeby filmu. W nowych utworach pojawili się gościnnie tacy artyści, jak m.in. Herbie Hancock, Wayne Shorter czy Pharoahe Monch.
* Mastered At – Battery Studios, New York
* Engineer [Anu It! Studios] – Anu Sun
* Engineer [Brooklyn Recording] – Andy Taub
* Engineer [Red Bull Studios] – Chris Tabron
* Engineer [Sage and Sound] – Steffan Fantini
* Engineer [The Samurai Hotel Recording Studio] – David Stoller
* Executive-Producer – Darryl Porter, Don Cheadle, Erin Davis, Vince Wilburn, Jr.
* Legal [Representation for Robert Glasper] – Roger Cramer
* Management [For Robert Glasper] – Nicole Hegeman, Vincent Bennett
* Mastered By – Mike Piacentini
* Mixed By – Andy Taub (tracks: 24), Freddie 'King of Chill' Byrd (tracks: 24)
* Producer – Don Cheadle, Ed Gerrard, Robert Glasper, Steve Berkowitz
Miles Ahead is a 2015 American biographical film directed by Don Cheadle, based on the life of jazz musician Miles Davis.
New Music Tracks Recorded at:
* Brooklyn Recording – Brooklyn, NY (February 16&20, 2015)
* Anu It! Studio – Harlem, NY (July & October 2014, January, February & May, 2015)
* Red Bull Studios – New York, NY (January 26-28, 2015)
* The Samurai Hotel Recording Studio – Queens, NY (June 9, July 21-23, 2014)
* Sage and Sound – Los Angeles, CA (February 2-3, 2015)
* Track #24 Mixe at Brooklyn Recording Studios
| | |
| --- | --- |
| Rok wydania | |
| Nośnik | |
| Nośnik [ilość] | 2 |
| Rodzaj wydania | ORIGINAL |
| Rok nagrania | 2016 |
| Dźwięk | STEREO |
| Compilation | YES |
| Kolor | BLACK |
| Nagrane strony | 4 |
| Rozmiar | 12" |
| Prędkość | 33 1/3 RPM |
| Gramatura | 140 GRAM / 12" |
| Bonus | Original Compositions and Dialogue From The Movie |
| Kraj | Zagraniczna |
Tracklista
Miles Ahead (Original Motion Picture Soundtrack) [LP 12″]
A 1. Miles Ahead

00:04:26

A 2. Dialogue: "It Takes A Long Time…"

00:00:05

A 3. So What

00:09:07

A 4. Taylor Made

00:01:01

A 5. Dialogue: "Listen, You Talk Too Goddam Much…"

00:00:34

A 6. Solea (Excerpt)

00:04:50

B 1. Seven Steps to Heaven (Edit)

00:03:24

B 2. Dialogue: "If You Gonna Tell A Story…"

00:00:07

B 3. Nefertiti (Edit)

00:04:54

B 4. Frelon Brun (Brown Hornet)

00:05:40

B 5. Dialogue: "Sometimes You Have These Thoughts…"

00:00:14

B 6. Duran (Take 6 Edit)

00:05:35
Miles Ahead (Original Motion Picture Soundtrack) [LP 12″]
C 1. Dialogue: "You Own My Music…"

00:00:07

C 2. Go Ahead John (Part Two C)

00:03:38

C 3. Black Satin (Edit)

00:03:11

C 4. Dialogue: "Be Musical About This Shit…"

00:00:07

C 5. Prelude, Pt. 2

00:06:33

C 6. Dialogue: "Y'all Listening To Them…"

00:00:05

C 7. Junior's Jam

00:03:28

D 1. Francessence

00:02:08

D 2. Back Seat Betty (Excerpt)

00:05:31

D 3. Dialogue: "I Don't Like The Word Jazz…"

00:00:18

D 4. What's Wrong With That?

00:05:14

D 5. Gone 2015

00:05:23
Może spodoba się również…
LP, 12″, 33 1/3 RPM, 180g Transparent Crystal Vinyl

90.00

zł