One Eye Sees Red
8 czerwca 2018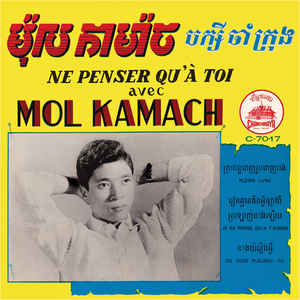 Ne Penser Qu'a Toi [Ne Penser Qu'à Toi]
11 czerwca 2018
Solo A Genova
95.00 zł
2LP, 12″, 33 1/3 RPM, Black Vinyl, Gatefold
Pozostało tylko: 1
Album Solo A Geneva nagrany został w pięknym Teatro Carlo Feilce w Genui i prezentuje emocjonalne podejście Safta do jazzowych standardów.
Solo A Genova is Saft's highly emotive take on jazz standards and other uniquely American compositions. "I first conceived of this recital of music back in 2007," he explains.
Recorded at the beautiful Teatro Carlo Felice in Genova, Italy in an acoustically marvellous space, Solo A Genova showcases Saft on a 9-foot Steinway Model D piano in the service of these beguiling tunes.
Recorded in the Auditorium Eugenio Montale of the Teatro Carlo Felice, Genova, Itaöy, on March 3rd 2017
Mixed at Potterville International Sound, NY
Mastered at Electric Plant Studios, NY
Artwork [Art By], Design – Steven Erdman
Engineer [Live Sound], Engineer [Recording Engineer] – Alberto Parodi
Executive-Producer [Executive Producer For RareNoiseRecords] – Giacomo Bruzzo
Layout [Layout Assistance] – Graham Schreiner
Liner Notes [English] – Jamie Saft
Mastered By – Vic Cin
Mixed By – Jamie Saft
Photography By [Saft At Piano Photo By] – Vic Cin
Piano – Jamie Saft
Producer [Produced By] – Jamie Saft
| | |
| --- | --- |
| Rok wydania | |
| Nośnik | |
| Nośnik [ilość] | 2 |
| Rodzaj wydania | ORIGINAL |
| Rok nagrania | 2017 |
| Dźwięk | STEREO |
| Kolor | BLACK |
| Nagrane strony | 4 |
| Rozmiar | 12" |
| Prędkość | 33 1/3 RPM |
| Gramatura | 140 GRAM / 12" |
| Kraj | Zagraniczna |
Tracklista
Solo A Genova [LP 12″]
A 1. The Makings Of You
A 2. Human / Gates
A 3. Naima
B 1. Sharp Dressed Man
B 2. Overjoyed
B 3. Po'boy
Solo A Genova [LP 12″]
C 1. The New Standard / Pinkus
C 2. Blue Motel Room
D 1. The Housatonic At Stockbridge
D 2. Blue In Green
D 3. Restless Farewell
Może spodoba się również…
Box 6CD + LPs 7″, Deluxe Collection, Remastered

193.00

zł
Podobne produkty
LP, 12″, 33 1/3 RPM, Black Vinyl

65.00

zł

LP, 12″, 33 1/3 RPM, Black Vinyl

88.00

zł

/ Numer Katalogowy: TERP IS 13

48.00

zł