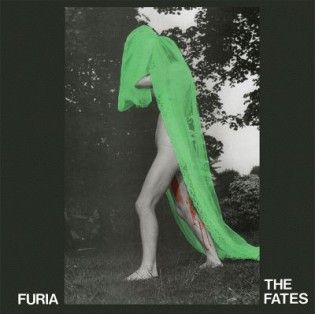 Reggae Going International 1967-1976: 22 Hits From Bunny 'Striker' Lee
50.00 zł
Pozostało tylko: 3
Edward O'Sullivan Lee (ale moi przyjaciele nazywają mnie Bunny lub Striker Lee") urodził się w Kingston, Jamajka 23 sierpnia 1941 r.
Jako twórca muzycznych trendów Striker był bezkonkurencyjny przez niemal całą dekadę. Z biegiem lat Striker był jednym z niewielu stałych i najważniejszych osób w branży muzycznej Jamajki.
Jego rytmy i piosenki po dzień dzisiejszy są bez końca przetwarzane i nagrywane.
W październiku 2008 roku w Kingston's National Honors and Awards Ceremony przyznano mu Order of Distinction za ponad czterdzieści lat poświęcone dla przemysłu muzycznego.
Produced and Arranged by:
Bunny 'Striker' Lee
Musicians Include:
Lyn Taitt & The Jets, Bobby Aitken & The Carib Beats:-
Bass: Bryan Atkinson
Drums: Joe Is-aacs
Guitar: Nearlin 'Lyn' Taitt & Lynford 'Hux' Brown
Piano: Gladstone 'Gladdy' Anderson
& Theophilus 'Easy Snapping' Beckford
Organ: Winston Wright
Bass: Vincent White
Drums: Winston Grennan
Guitar: Bobby Aitken
Piano: Bobby Kalphat
Organ: Ansel Collins
The Aggrovators:
Bass: Aston 'Family Man' Barrett, George 'Fully' Fullwood, Bertram 'Ranchie' McLean,
Lloyd 'Sparks' Parks, Robert 'Robbie' Shakespeare,Earl 'Bagga' Walker & Cornell Campbell
(occasionally)
Drums: Lloyd 'Tin Leg' Adams, Carlton 'Carlie' Barrett, Basil 'Brother Benbow' Creary,
Carlton 'Santa' Davis & Lowell 'Sly' Dunbar
Lead Guitar: Radcliffe 'Duggie' Bryan, Jerome 'Jah Jerry' Hines & Earl 'Chinna' Smith
Rhythm Guitar: Aston 'Family Man' Barrett, Winston 'Bo Peep' Bowen, Radcliffe 'Duggie' Bryan,
Albert Valentine 'Tony' Chin, Alva 'Reggie' Lewis, Lorraine 'Ranny Bop' Williams & Horace Andy
(occasionally)
Piano: Gladstone 'Gladdy' Anderson, Ansel 'Pinkie' Collins, Bernard 'Touter' Harvey, Oswald 'Ossie'
/'Nogo' Hibbert, Bobby Kalphat, Errol 'Tarzan' Nelson, Keith Sterling & Johnny Clarke (occasionally)
Organ: Glen 'Capo' Adams, Ansel 'Pinkie' Collins, Tyrone 'Organ D' Downie, Bernard 'Touter' Harvey,
Oswald 'Ossie'/'Nogo' Hibbert, Earl 'Wire' Lindo, Jackie Mittoo, Lloyd 'Charmers' Tyrell, Ian Winter,
Winston 'Brubeck' Wright & Horace 'Augustus Pablo' Swaby (occasionally)
Tenor Saxophone: Roland Alphonso, Val Bennett, Karl 'King Cannon' Bryan,
Richard 'Dirty Harry' Hall, Tommy McCook & Lester Sterling
Alto Saxophone: Felix 'Deadly' Hedley Bennett, Lennox Brown, Dean 'Youth Sax' Fraser,
Alphanso Henry & Herman 'Seventh' Marquis
Baritone Saxophone: Herman 'Seventh' Marquis
Trumpet: Bobby Ellis, Mark Lewis, David Madden & Lester Sterling
Trombone: Vincent 'Don D Junior'/'Trommie' Gordon, Dave Parks & Ron 'Willow' Wilson
Percussion: Denzil 'Pops' Laing, Noel 'Zoot'/'Scully' Simms & & Uziah 'Sticky' Thompson
Recorded at:
Channel One Recording Studio: 29 Maxfield Avenue, Kingston 13, Jamaica
Engineers: Sid Bucknor & Ernest Hookim
Dynamic Sounds Recording Company Limited: 13/15 Bell Road, Kingston 11, Jamaica
Engineers: Lynford 'Andy Capp' Anderson, Sid Bucknor, Carlton Lee & Karl Pitterson
Federal Recording Studios Limited: 220 Marcus Garvey Drive, Kingston 11, Jamaica
Engineer: Louis 'Buddy' Davidson
Harry J Recording Studio: 10 Roosevelt Avenue, Kingston 6, Jamaica
Engineer: Sylvan Morris
King Tubby's Recording Studio: 18 Dromilly Avenue, Waterhouse, Kingston 11, Jamaica
Engineers: Lloyd 'Prince Jammy' James, Pat Kelly, Osbourne 'King Tubby' Ruddock & Phillip 'Prince Phillip' Smart
Randy's Studio 17: 17 North Parade, Kingston, Jamaica
Engineers: Dennis Thompson & Errol 'ET'/'Errol T' Thompson
Treasure Isle Recording Studio: 33 Bond Street, Kingston, Jamaica
Engineer: Byron Smith
WIRL (West Indies Records Limited): 13/15 Bell Road, Kingston 11, Jamaica
Engineers: Lynford 'Andy Capp' Anderson & Graeme Goodall
| | |
| --- | --- |
| Rok wydania | |
| Nośnik | |
| Nośnik [ilość] | 1 |
| Rok nagrania | 1967-1976 |
| Compilation | YES |
| Opakowanie | JEWEL CASE |
| Kraj | Zagraniczna |
Tracklista
1. Music Field – Roy Shirley 1967
2. My Conversation – Slim Smith & The Uniques 1968
3. The Russians Are Coming – Val Bennett 1968
4. Wet Dream – Max Romeo 1968
5. Bangarang – Lester Sterling & Stranger Cole 1968
6. How Long – Pat Kelly 1969
7. One Thousand Tons Of Megaton – Roland Alphonso 1969
8. Mr. Chatterbox – Bob Marley 1970
9. Stick By Me – John Holt 1971
10. Cherry Oh Baby – Eric Donaldson 1971
11. Better Must Come – Delroy Wilson 1971
12. Play It Cool – Alton Ellis 1972
13. God Helps The Man – Leroy Smart 1973
14. You Are My Angel – Horace Andy 1974
15. None Shall Escape The Judgement – Johnny Clarke 1974
16. A Dance In Greenwich Farm – Cornell Campbell 1975
17. A Noise Place – The Aggrovators 1975
18. A Ruffer Version – The Aggrovators 1976
19. Wake The Nation – U Roy & Jeff Barnes 1970
20. Cassius Clay – Al Capone 1973
21. Straight To Derrick Morgan's Head – I Roy 1975
22. Strickly Rockers – Jah Stitch 1976
Może spodoba się również…