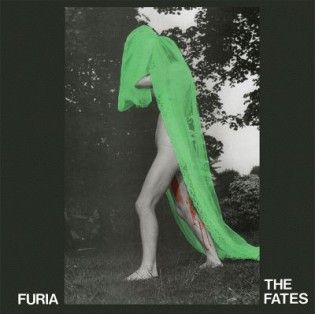 Live
150.00 zł
Rec.1992, Remaster, 2LP, 12″, 33 1/3 RPM, 180g Black Vinyl, Gatefold, Collector's Edit
Pozostało tylko: 2
AC/DC Live – drugi album koncertowy AC/DC, wydany 27 października 1992 roku. Jest to drugi i ostatni album AC/DC wydany z perkusistą Chrisem Sladem.
Na AC/DC Live składają się utwory nagrane podczas różnych koncertów w ramach trasy koncertowej AC/DC po wydaniu albumu, The Razor's Edge. Listy utworów obu wydanych edycji – jednopłytowej i kolekcjonerskiej – są bardzo zróżnicowane, znajdują się na nich utwory od wczesnych albumów AC/DC, T.N.T. czy Dirty Deeds Done Dirt Cheap, aż do najnowszych albumów, Blow Up Your Video i The Razor's Edge.
Jednopłytowa edycja albumu osiągnęła 15. pozycję na amerykańskiej liście Billboardu, The Billboard 200, a kolekcjonerska – 34. Jednopłytowa edycja albumu została sprzedana obecnie w ponad 3 milionach kopii w Stanach Zjednoczonych, a kolekcjonerska w ponad 2 milionach.
(wikipedia)
* Includes printed inner sleeves with liner notes
* All tracks were recorded during AC/DC's 1990-1991 world tour.
* Art Direction [Original Art Direction] – Bob Defrin Design
* Bass – Cliff Williams
* Design [Inner Sleeve Design] – Smay Vision
* Drums – Chris Slade
* Engineer [Assistance] – Barry Wolifson, Chris Muth
* Lead Guitar – Angus Young
* Mixed By – Ken Lomas
* Mixed By [Assisted By] – Mike Plotnikoff
* Photography – Stills
* Photography By – Albert Productions, George Chin, George Desota, Larry Busacca, Scott Weiner, Serge Thomann
* Producer – Bruce Fairbairn
* Recorded By [Live Recordings Assisted By] – Chris Charucki, Dave Porter, Sean O'Brien
* Recorded By [Live Recordings] – Bob Skye, Will Shapland
* Recording Supervisor [Mastering] – Al Quaglieri, Mike Fraser
* Remastered By – George Marino
* Rhythm Guitar – Malcolm Young
* Tracking By [Audiofile Digital Assembly] – Roger J. Monk
* Vocals – Brian Johnson
* Written-By – A. Young, M. Young
| | |
| --- | --- |
| Rok wydania | |
| Nośnik | |
| Nośnik [ilość] | 2 |
| Rodzaj wydania | REMASTERED |
| Rok nagrania | 1992 |
| Dźwięk | STEREO |
| Kolor | BLACK |
| Nagrane strony | 4 |
| Rozmiar | 12" |
| Prędkość | 33 1/3 RPM |
| Gramatura | 180 GRAM / 12" |
| Comments | Originally released as ATCO 92212 on October 27, 1992. |
| Kraj | Zagraniczna |
Tracklista
Live [LP 12″]
A 1. Thunderstruck

00:06:34

A 2. Shoot To Thrill

00:05:23

A 3. Back In Black

00:04:28

A 4. Sin City

00:05:40

A 5. Who Made Who

00:05:16

A 6. Fire Your Guns

00:03:40

B 1. Jailbreak

00:14:43

B 2. The Jack

00:06:56

B 3. The Razor's Edge

00:04:35

B 4. Dirty Deeds Done Dirt Cheap

00:05:02
Live [LP 12″]
C 1. Hells Bells

00:06:01

C 2. Heatseeker

00:03:37

C 3. That's The Way I Wanna Rock 'N' Roll

00:03:57

C 4. High Voltage

00:10:32

C 5. You Shook Me All Night Long

00:03:54

D 1. Whole Lotta Rosie

00:04:30

D 2. Let There Be Rock

00:12:17

D 3. Highway To Hell

00:03:53

D 4. T.N.T.

00:03:48

D 5. For Those About Rock (We Salute You)

00:07:09
Może spodoba się również…
Podobne produkty
LP 12″ + CD / Limited Edit / White Vinyl

45.00

zł

LP, 12″, 33 1/3 RPM, 180g Black Vinyl

105.00

zł

LP 12″ + CD / Limited Edit / Black Vinyl

45.00

zł