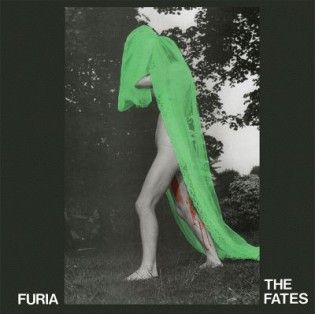 Dub The System
75.00 zł
LP, 12″, 33 1/3 RPM, Black Vinyl
Brak w magazynie
Dubowa wersja płyty Alborosie "Sound The System".
Eksperymenty dubowe Reggae z lat 70. nadal odbijają się echem na całym świecie i oddziałują na kolejne pokolenia we wszystkich gatunkach muzycznych. Znaczna część oryginalnego analogowego sprzętu, który stworzył wspomnianą rewolucję dźwiękową, została odrestaurowana przez Alborosie i zaczęł pracować nad "Dub The System" najbardziej autentycznym oryginalnym albumem dubowym, który pojawił się na Jamajce od tego złotego wieku wersji.
"Dub The System" to 11-utworowa wersja dub z nowego studyjnego albumu Alborosie zatytułowanego "Sound The System". Odpowiednio do świętowania klasycznego dubu jest to wydanie tylko na winylu – dub tak, jak powinno być!
A1 Intro Dub
A2 Dub The Dancehall
A3 Play Fool Dub
A4 Dub Concern
A5 Who Run The Dub
A6 Train To Dub
B1 Dub Thanks
B2 Dub Your Mouth
B3 Don't Pressure Dub
B4 Positive Dub
B5 Dub Warrior
The dub version to Alborosie's longplayer 'Sound The System'.
Reggae's 70's dub experiments continue to reverberate globally and influence each generation anew across all musical genres. Much of the original vintage analogue equipment that created said sonic revolution has been restored by Alborosie and put to work on 'Dub The System' the most authentic original dub album to come out of Jamaica since that golden age of version. 'Dub The System' is an 11 track dub version from the new studio album from Alborosie titled 'Sound The System'. Fittingly for a celebration of vintage dub this is a vinyl only release – dub the way it should be!
* Design – Tony McDermott
* Drums – Fitzroy "Dave" Green
* Executive-Producer – Clifton "Specialist" Dillon*, Olivier Chastan
* Guitar – Antonio "Ncommy"
* Horns – Conrad Pinnock, Dean Fraser, Everol "Stingray" Wray, Hopeton Williams, Nambo Robinson
* Keyboards – Tony Tarantino, Joel "Bangie" Anderson
* Mastered By – Kevin Metcalfe
* Percussion – Harry Tennant
* Photography By – Martei Korley
* Producer – King Jammy (tracks: B3), Ryan Dillon (tracks: B5)
* Producer, Mixed By, Instruments – Alberto "Alborosie" D'Ascola
* Published By – Greensleeves Publishing Ltd.
* Published By – Oufah Music Publishing
* Published By – Copyright Control
* Published By – Blue Mountain Music
* Mixed At – Shengen Studio
* Mastered At – The Soundmasters
| | |
| --- | --- |
| Rok wydania | |
| Nośnik | |
| Nośnik [ilość] | 1 |
| Rodzaj wydania | ORIGINAL |
| Rok nagrania | 2013 |
| Dźwięk | STEREO |
| Kolor | BLACK |
| Nagrane strony | 2 |
| Rozmiar | 12" |
| Prędkość | 33 1/3 RPM |
| Gramatura | 140 GRAM / 12" |
| Bonus | Dub version of Alborosie's Sound The System. |
| Comments | Mixed At Shengen Studio. Mastered At The Soundmasters. Producer, Mixed By Alborosie |
| Kraj | Zagraniczna |
Tracklista
A 1. Intro Dub
A 2. Dub The Dancehall
A 3. Play Fool Dub
A 4. Dub Concern
A 5. Who Run The Dub
A 6. Train To Dub
B 1. Dub Thanks
B 2. Dub Your Mouth
B 3. Don't Pressure Dub
B 4. Positive Dub
B 5. Dub Warrior