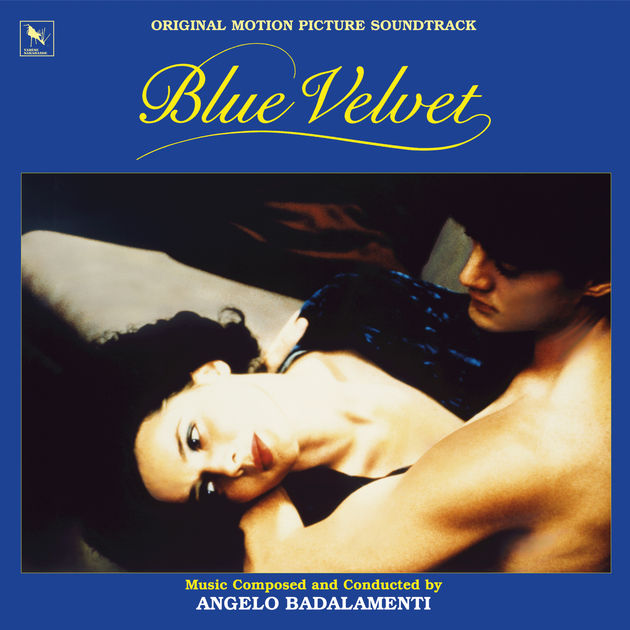 Blue Velvet – Original Motion Picture Soundtrack
7 grudnia 2017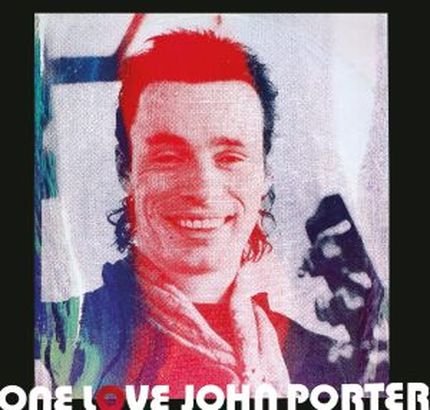 1 / 2 Gentelmen / Not Beasts
118.00 zł
2LP, 12″, 33 1/3 RPM, Black Vinyl
Pozostało tylko: 1
In 1974 Jad Fair, along with his brother David, co-founded the lo-fi alternative rock group Half Japanese. Over the ensuing three decades, Half Japanese released fourteen albums (which are all due to be reissued on Fire Records throughout 2013), and in the process, attracted a solid base of fans passionate about the band's pure, unbridled enthusiasm for rock and roll.
Fire's reissue series begins with Half Japanese's first album Half Gentlemen/Not Beasts, a collection of the Fair brothers earliest home recordings, originally released as a homemade three LP box set. These stretch their DIY, lo-fi ethos to the limits featuring sound experiments cobbled together from guitar noise, electronics and odd effects, whilst throwing in some barely recognizable covers (such as tracks by The Temptations, Buddy Holly and Bob Dylan).
Over the years Half Gentlemen/Not Beasts became something of a cult legend, partly helped by it's scarcity and foreshadowed much of the lo-fi movement of early 90s indie rock.
In 1995, Rolling Stone magazine chose the Half Japanese album "Half Gentlemen / Not Beasts" as one of the top 100 most influential Alternative albums and Spin Magazine's Alternative Record Guide states; "Half Japanese assumed it was the greatest Rock and Roll band on the planet. It was often right."
* Drum – Rück Dreyfuss (tracks: E, F)
* Guitar, Vocals [Singer], Drum – David Fair, Jad Fair
* Plated By – Max
* Saxophone – John Dreyfuss (tracks: E, F)
* Written-By – David Fair (tracks: A1, A3 to A9, B2 to B8, C2 to C4, C6 to C8, C10 to D1, D3, D5 to F), Jad Fair (tracks: A1, A3 to A9, B2 to B8, C2 to C4, C6 to C8, C10 to D1, D3, D5 to F)
| | |
| --- | --- |
| Rok wydania | |
| Nośnik | |
| Nośnik [ilość] | 2 |
| Rodzaj wydania | REISSUE |
| Rok nagrania | 1980 |
| Dźwięk | STEREO |
| Kolor | BLACK |
| Nagrane strony | 4 |
| Rozmiar | 12" |
| Prędkość | 33 1/3 RPM |
| Gramatura | 140 GRAM / 12" |
| Bonus | Abridged version of the box, regular release |
| Includes download co | YES |
| Kraj | Zagraniczna |
Tracklista
1/2 Gentlemen / Not Beasts [LP 12″]
A 1. No Direct Line From My Brain To My Heart
A 2. 10th Ave. Freezeout
A 3. Ta Sheri Ta Ta
A 4. My Girlfriend Lives Like A Beatnik
A 5. Her Parents Came Home
A 6. Shhh/ Shhh/ Shhh
A 7. Girls Like That
A 8. Rrrrrrrr
A 9. No More Beatle Mania
B 1. Tangled Up In Blue
B 2. Patti Smith
B 3. School Of Love
B 4. Jodi Foster
B 5. Shy Around Girls
B 6. Grrrrrrrrrrrrrrrr
B 7. Bogue Millionaires/ Cool Millionaires
B 8. Tn Tn Tn Tn Ki
1/2 Gentlemen / Not Beasts [LP 12″]
C 1. I Can't Stand It Any More
C 2. I Love Oriental Girls
C 3. Dream Date
C 4. Du Du Du / Du Du Du
C 5. Ain't Too Proud To Beg
C 6. Ann Arbor. Mi.
C 7. I'm Going To The Zoo
C 8. Shi Yi Yi
C 9. Rave On
C 10. I Ta Nasi Si Na Mi Eee
C 11. Till Victory
C 12. Rip My Shirt To Shreds
D 1. I Don't Want To Have Mono No More
D 2. She Cracked
D 3. Bbbbbbbb/ Bbbbbbbb / Bbbbbbbb
D 4. Funky Broadway Medley
D 5. I'm Sorry
D 6. T/ T/ T/ T/ T/ T
D 7. The Worst I'd Ever Do
Może spodoba się również…
CD, The Fans, Art Obkects, The Untochables…, Jewel Case

26.00

zł

LP, 12″, 33 1/3 RPM, Black Vinyl

65.00

zł

Rec.1981 / Reissue + Bonus / Jewel Case

43.00

zł
Podobne produkty
LP, 12″, 33 1/3 RPM, Black Vinyl

130.00

zł