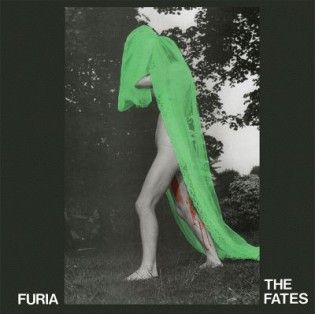 Sound The System Showcase
43.00 zł
CD, ft. Ky-Mani Marley, Nature, Digipack
Pozostało tylko: 4
Alberto "Alborosie" D'Ascola to niewątpliwie jedna z gwiazd muzyki reggae.
Ten album to 10 kawałków z jego albumu Sound The System przedstawionych w starym stylu old school disco mix.
1 Play Fool (To Catch Wise) (Discomix) 6:59
2 Rock The Dancehall (Discomix) 6:33
3 Don't Pressure It (Discomix) 5:54
4 Zion Train (Discomix), Featuring – Ky-Mani Marley* 5:24
5 Who Run The Dance (Discomix) 6:25
6 Positiveness (Discomix) 6:58
7 Give Thanks (Discomix) Featuring – Abyssinians, The 6:29
8 Warrior (Discomix), Featuring – Nature (18) 6:51
9 To Whom It May Concern (Discomix) 7:02
10 Shut U Mouth (Discomix) 6:35
"Sound The System Showcase" – ten current stage favourites extended inna old school disco mix style – vocal & dub! The album 'Sound The System' re-imagined with full length drum and bass-line workouts – straight to Babylon's chest. Combination guests include The Abyssinians and Ky-mani Marley.
Alborosie is one of the bestselling artists in reggae music, "Sound The System Showcase" will be eagerly snapped up by his ever increasing fan base.
| | |
| --- | --- |
| Rok wydania | |
| Nośnik | |
| Nośnik [ilość] | 1 |
| Rodzaj wydania | ORIGINAL |
| Rok nagrania | 2014 |
| Dźwięk | STEREO |
| Opakowanie | DIGIPACK |
| Comments | Producer Alberto "Alborosie" D'Ascola |
| Kraj | Zagraniczna |
Tracklista
1. Play Fool (To Catch Wise) (Discomix)

00:06:59

2. Rock The Dancehall (Discomix)

00:06:33

3. Don't Pressure It (Discomix)

00:05:54

4. Zion Train (Discomix) *ft. Ky-Mani Marley

00:05:24

5. Who Run The Dance (Discomix)

00:06:25

6. Positiveness (Discomix)

00:06:58

7. Give Thanks (Discomix) *ft. The Abyssinians

00:06:29

8. Warrior (Discomix) *ft. Nature

00:06:51

9. To Whom It May Concern (Discomix)

00:07:02

10. Shut U Mouth (Discomix)

00:06:35
Może spodoba się również…
LP, 12″, 33 1/3 RPM, Black Vinyl

98.00

zł
Podobne produkty
CD, ft. Daddy U Roy, E.Dunkley, Digipack

48.00

zł

CD, 16 Covers of reggae Legends, Digipack

48.00

zł