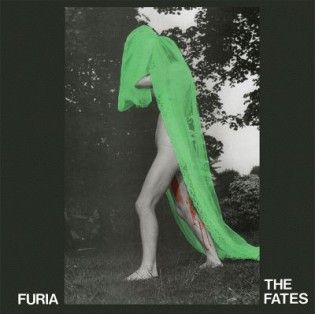 Selam
53.00 zł
Pozostało tylko: 2
W niektórych utworach Tsehaytu zaprosiła kilku holenderskich muzyków, których poznała.
Takich jak perkusista jazzowy Han Bennink, z którym niegdyś grała, także perkusistę Michael Vatcher do niektórych "sudańskich" rytmów oraz Katherina i Rozemarie z The Ex. Zaprosiliśmy trochę młodzieży z Erytrei, aby wykonali chórki i klaskanie. Andy (również z The Ex) wykonał większość miksowania, a na koniec 17 piosenek, które śpiewała i grała, udało się zmieścić na dwóch płytach.
CD1
1 Atzmtom Keskisom
2 Lley Li Habelmalet
3 Abashawel
4 Hallu
5 Harestai
6 Sport Malet
7 Asmara
8 Freweini
9 Askarbay Gomma
CD2
1 Bisenselet Feqri
2 Mejemeria Feqri
3 Simsim
4 Ilkanere Beantebo
5 Lale Bola
6 Kabacha Meflayey
7 Ade
8 Selam
It was while eating one of her fabulous injeras ("Eat!") or drinking ("playing") together in the local Eritrean bar with her, where she at times enjoys a warm beer or two, that I heard many stories and started to realize what a star she had been and what incredible impact she had made in Eritrea, both musically and politically, and also in Ethiopia. I also realized that, apart from a few 7" singles, not many of her songs had actually been recorded and released. The continual struggle in her country didn't really make this so easy. And of course, I discovered what a great artist she was.
I was intrigued. Who was this small old woman, with this incredible spirit and power. She seemed a bit stranded in Rotterdam, sometimes still in pain from the holes in her head, caused by shrapnel. She didn't really play much anymore. I built her a new krar and invited her to practice in The Ex's rehearsal room. Often in the freezing cold, and with the patient help of Colin McLean, The Ex's then sound-engineer, many many songs emerged.
From this, the idea of making a CD together grew. Old songs, but new ones as well. Over the years she has gradually given me many old photos, always one at the time and always with more and more confidence that things were right.
We recorded, with Dolf Planteydt, in short sessions over more than three years, Tsehaytu taking the opportunity to do much practising and rehearsing. On these recordings she plays all the instruments herself. We decided to produce the music in an as pure and authentic manner as possible. No silly drum-machines, that spoil so many modern Eritrean recordings. (If I may say so as a ferangie…) And it was a pleasure to give the music the length that it needed, instead of the usual maximum five minutes limit of a 7" single.
On some of the songs Tsehaytu invited several Dutch musicians, which she got to know over the years, to join her. Such as the jazz-drummer and improviser Han Bennink, who she once played an unforgettable duo with in the Amsterdam Balie venue; also drummer Michael Vatcher for some "Sudanese" rhythms and Katherina and Rozemarie of The Ex. We invited some Eritrean youth to do the backing vocals and clapping. Andy (also from The Ex) did most of the mixing, and in the end the 17 songs she sang and played just managed to fit on two CDs.
Tsehaytu is doing fine. She has just moved into a new flat and still goes to Dutch school three days a week. And she cares, she cares an incredible amount. About Eritrea, her family, the disabled, the women, her friends. With her culture, background, music and history in a "strange" country, she will always speak out, to anyone, without fear of anything. As she has always done.
2-CD plus 88-page book with history, interview, lyrics and photos. All in English and Tigrinya.
Backing Vocals, Handclaps – Amleset Russom, Kulubrhan Gebrenedhin, Mikael Tekle, Selamawit Yemane
Double Bass – Rozemarie Heggen (tracks: 2-2)
Drums – Han Bennink (tracks: 2-8), Katrin Ex (tracks: 1-6, 2-6), Michael Vatcher (tracks: 1-8, 2-3)
Mastered By – Colin McLean
Mixed By – Andy Moor (2)
Producer – Terrie Ex
Recorded By – Dolf Planteijdt
Vocals, Lyre [Krar, Bass-Krar, Koboro] – Tsehaytu Beraki
| | |
| --- | --- |
| Rok wydania | |
| Nośnik | |
| Nośnik [ilość] | 2 |
| Rodzaj wydania | ORIGINAL |
| Rok nagrania | 2004 |
| Dźwięk | STEREO |
| Opakowanie | JEWEL CASE in a CARDBOARD SLIPCASE |
| Kraj | Zagraniczna |
Tracklista
Selam [CD]
1. Atzmtom Keskisom = They Offered Their Bones
2. Lley Li Habelmalet = Long Live The Green
3. Abashawel
4. Hallu = On Your Guard
5. Harestai = Farmer
6. Sport Malet = The Meaning Of Sport
7. Asmara
8. Freweini = Grape
9. Askarbay Gomma = My Rubber Shoes
Selam [CD]
1. Bisenselet Feqri = Chain Of Love
2. Mejemeria Feqri = The First Love
3. Simsim = Sesame
4. Ilkanere Beantebo = I Had Told You
5. Lale Bola
6. Kabacha Meflayey = To Separate From You
7. Ade = Mother
8. Selam = Peace
Może spodoba się również…
LP, 12″, 33 1/3 RPM, Black Vinyl

95.00

zł
Podobne produkty
/ Numer Katalogowy: FKR 051LP

91.00

zł

/ Numer Katalogowy: SCD 0082

18.00

zł