Reaching For Indigo
24 stycznia 2018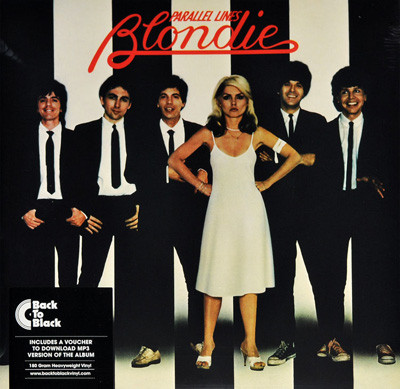 Parallel Lines
30 stycznia 2018
Hostage Animal
90.00 zł
LP, 12″, 33 1/3 RPM, Black Vinyl
Pozostało tylko: 2
All Pigs Must Die are far more than the sum of their parts, and their fusion of crust punk, hard core and metal is more ferocious than ever before.
The band return with Hostage Animal (October 27, Southern Lord) and an expanded lineup, thanks to the addition of Trap Them's Brian Izzi. Bound by a shared sonic vision, APMD is comprised of some of the most well-seasoned musicians on the eastern seaboard —Kevin Baker (The Hope Conspiracy), Ben Koller (Converge), Matt Woods, and Adam Wentworth (both of Bloodhorse). Distilling aggressive music to its purest tenets, APMD craft songs that pulverize, gnash, and whirl with a punishing delivery.
APMD unleashed their first full length with 2011's God Is War. The 30-minute rip was a nod to primeval disdain and anger. Exploring facets of human conflict one track at a time, God Is War introduced the world to a whole new spectrum of rage. In 2013, APMD upped the ante with Nothing Violates This Nature. Honing their craft with more speed and filth, APMD pushed their sound closer to the edge of the cliff.
2017 sees the release of APMD's third full-length, Hostage Animal. Like its predecessors, Hostage Animal was recorded at Kurt Ballou's GodCity Studio. But that is where the similarities end; Hostage Animal ushers in the most concise, yet dynamic collection of work in the band's catalog. As a 5-piece, APMD broadens their sound without abandoning any brutality. Drawing from inspirations as diverse as Slayer, Trouble, Morbid Angel (old), GISM, Jesus Lizard, Bathory, Ulver (old), Sepultura (old), Nietzsche, Heidegger, Darwin, pessimism, fear, hatred, paranoia, THC. This is a record that will leave you with whiplash of both body and mind.
* ALL PIGS MUST DIE IS:
-Kevin Baker (vocals)
-Brian Izzi (guitar)
-Ben Koller (drums)
-Adam Wentworth (guitar)
-Matt Woods (bass)
* Copyright (c) – Southern Lord Recordings
* Recorded At – Godcity Recording Studio
* Mixed At – Godcity Recording Studio
* Mastered At – Audiosiege
* Illustration – Randy Ortiz (2)
* Lead Guitar – Kurt Ballou (tracks: 4)
* Mastered By – Brad Boatright
* Recorded By, Mixed By – Kurt Ballou
| | |
| --- | --- |
| Rok wydania | |
| Nośnik | |
| Nośnik [ilość] | 1 |
| Rodzaj wydania | ORIGINAL |
| Rok nagrania | 2017 |
| Dźwięk | STEREO |
| Kolor | BLACK |
| Nagrane strony | 2 |
| Rozmiar | 12" |
| Prędkość | 33 1/3 RPM |
| Gramatura | 140 GRAM / 12" |
| Kraj | Zagraniczna |
Tracklista
A 1. Hostage Animal
A 2. A Caustic Vision
A 3. Meditation of Violence
A 4. Slave Morality
A 5. End Without End
B 1. Blood Wet Teeth
B 2. Moral Purge
B 3. Cruelty Incarnate
B 4. The Whip
B 5. Heathen Reign
Może spodoba się również…
Podobne produkty
Triple LP / Gatefold / Remaster / Exclusive Unreleased Demo

128.00

zł

LPs 7″, 45 RPM, Black Vinyl

19.00

zł

LP 12″, 45 RPM, Black Vinyl

45.00

zł