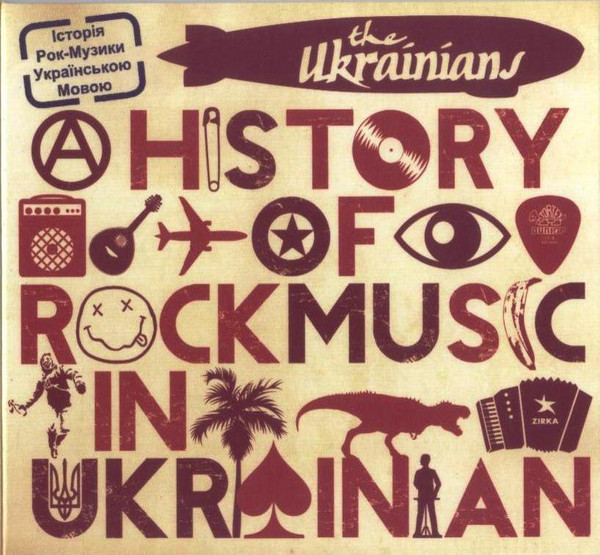 A Short History Of Rock Music In Ukrainian
2 września 2015
K.S. Chithra With Ilaiyaraaja
91.00 zł
/ Numer Katalogowy: FKR 051LP
Pozostało tylko: 1
***PODWÓJNY WINYL***
Rozpoznawalna przez oddanych fanów w południowych Indiach jako Chinna Kuyil (Mały Słowik – ze względu na jej szeroki zakres wokalny i krystalicznie czysty słodki głos), twórczość K.S. Chithra kojarzy się wielu osobom najbardziej z jej zelektryfikowanym popem z lat 80-tych produkowanym przez znanego kompozytora Ilaiyaraaja.
Szersze info wydawcy:
"Known by adoring fans and devotees, throughout South India, as Chinna Kuyil (Little Nightingale) on account of her expansive vocal range and crystaline sweet voice, the uplifting and surprising sound of K.S. Chithra is, for many, best exemplified by the early plugged-in-pop she made in the 1980s with the man/machine who first introduced her to the Tamil film industry, Maestro Ilaiyaraaja.
There are few records you will hear this year that combine the sounds of a child's choir, a DX7 bass line, three types of drum machine, a mariachi trumpet cry, a resampled forty-piece orchestra and an electronic bass line that takes the moog taurus by the horns and rides into the Indian summer. There is probably less chance of hearing a vocal performance so confusingly dazzling that it instantly detracts from the previously aforementioned wish list combination ofbizarre instruments but for those intrepid enough to dig a little deeper and take a detour due East, pick-axing right where Lollywood meets Bollywood – then prepare to be rewarded with a double, triple and quadruple whammy!
For odd pop fans with bad concentration spans, no musical staying power, or commitment issues then perhaps these schizoid A.D.D. arrangements will push the right buttons and recharge your batteries. For some of you, records like this only existed in your dreams.
Often locally discussed behind the limelight of her wider continental contemporaries such as Asha Bhosle and Noor Jehan it is almost impossible to find adequate comparison to K.S. Chithra. Try taking the yearning vocal energy of Turkey's Selda and the falsetto range of Morricone's best Italian choirs, add the playful existentialism of Poland's Urszala Dudziak and the cinematic pedigree of Asha then sprinkle some saccharine Jane Birkinisms on top and set your turntable pitch at plus 8 while you dream of Dots And Loops era Stereolab or a Malayalam Mantronix – alternatively just buy this first-time compendium and press play.
This compilation focuses on a small and select handful of Chithra and Ilaiyaraaja's developing collaborations from the formative years of their relationship between – 1986 and 1991- a vibrant time where analog recording techniques and digital technology first overlapped and Chithra, as a developing vocalist, adapted to the the sounds and arrangements of a classic maverick composer pushing the boundaries.
Following our previous compilation of the earlier Ilaiyaraaja film music with our Solla Solla compendiums Finders Keepers Records continue this relationship with the original rights holders, to bring these rare Tamil recordings the a wider global audience – never previously released on CD and considerably rare on their original vinyl pressings."
TRACKLISTA:
A1. Indha Vennila – K.S. Chithra [MP3]
A2. Yaaro Sonnaangalaam – K.S. Chithra [MP3]
A3. Vandadhe – K.S. Chithra
A4. Chitthirai Maasatthu – K.S. Chithra feat. Malaysia Vasudevan
A5. Manjai Ndhi – K.S. Chithra feat. S.P. Balasubramaniyam [MP3]
B1. Kaiyodu Ennai – K.S. Chithra
B2. Vaa Veliye – K.S. Chithra feat. S.P. Balasubramaniyam
B3. Oh My Love – K.S. Chithra feat. Malaysia Vasudevan
B4. Sikkunnu – K.S. Chithra feat. S.P. Balasubramaniyam
C1. Hey Maina – K.S. Chithra feat. Malaysia Vasudevan
C2. Rathiri Thookkam – K.S. Chithra feat. S.P. Balasubramaniyam
C3. Oru Pooncholai – K.S. Chithra feat. S.P. Balasubramaniyam [MP3]
C4. Pon Maaney – K.S. Chithra feat. Mano
D1. Poojaikettha – K.S. Chithra feat. Gangai Amaran
D2. Nethu Oruthara – K.S. Chithra feat. Ilaiyaraaja
D3. Kankaliley – K.S. Chithra feat. S.P. Balasubramaniyam [MP3]
D4. Velli Kizhamai – K.S. Chithra feat. Ilaiyaraaja
Tracklista
K.S. Chithra [LP 12″]
A 1. Indha Vennila

00:04:28

A 2. Yaaro Sonnaangalaam

00:04:29

A 3. Vandadhe

00:04:38

A 4. Chitthirai Maasatthu

00:04:24

A 5. Manjai Ndhi

00:04:07

B 1. Kaiyodu Ennai

00:04:40

B 2. Vaa Veliye

00:04:59

B 3. Oh My Love

00:05:04

B 4. Sikkunnu

00:04:24
K.S. Chithra [LP 12″]
C 1. Hey Maina

00:04:29

C 2. Rathiri Thookkam

00:04:28

C 3. Oru Pooncholai

00:05:11

C 4. Pon Maaney

00:04:17

D 1. Poojaikettha

00:04:32

D 2. Nethu Oruthara

00:04:23

D 3. Kankaliley

00:04:22

D 4. Velli Kizhamai

00:04:33
Może spodoba się również…
/ Numer Katalogowy: FKR 051CD

60.00

zł
Podobne produkty
/ Numer Katalogowy: DC 446

73.00

zł