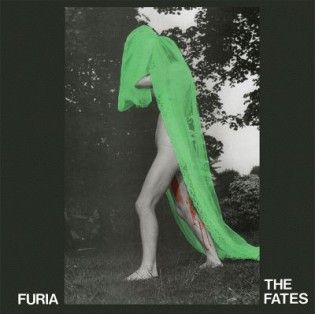 Dubbing It Studio 1 Style
50.00 zł
Pozostało tylko: 1
Dubbing It Studio One Style prezentuje rzadkie i niepublikowane dubowe kawałki z początku lat 70-tych kiedy to zespoły The Aggrovators i The Revolutionares dominowały na scenie reggae – dub.
Wszystkie utwory są klasykami Studia One.
 
01.THE SEARCH FOR DUB 3:26
* A lost dub of Johnny Clarke's version of Delroy Wilson's 'Searching for you'.
02. I'M STILL IN LOVE WITH YOU 3:48
* The original vocal version by Alton Ellis 'I'm still in love with you' formed the basis for the 1978 U.K. Number 1 'Uptown Top Ranking' by Althea and Donna.Johnny Clarke again sang the vocal of this rare dub.
03.AIN'T THAT LOVING DUB 3:29
* A killer lost dub of a well known foreign [U.S.A.] HIT 'Ain't that loving you', originally made famous in Jamaica by Alton Ellis.
04.MEAN GIRLS DUB 2:49
* This popular tune 'Mean girl' originally voiced by Larry Marshall, became the backbone of many classic tracks including The Mighty Diamonds 'Right Time Come'. Here we have the rare Aggrovators dub.
05.LET HIM DUB 3:24
* A lost dub of 'Let HimTry', originally voiced by Alton Ellis, here in fine Aggrovators style.
06.NOT JUST ANOTHER DUB 3:37
* The original of this track was called 'I'm just a guy' by Alton Ellis, reworked and voiced by Ronnie Davis into 'I'm just a man' here's the lost dub version.
07.HAPPY GO LUCKY DUB 3:47
* This dub of 'Happy Go Lucky girl' featured Johnny Clarke on lead vocals.The original was cut by John Holt and the Paragons.
08.COME TO DUB 3:35
* The vocal version 'Come to you Darling ' featured Ronnie Davis on vocals, enjoy this lost till now dub…
09.ITS RAINING DUB 2:45
* An unreleased dub of Delroy Wilson's 'Raining from the skies', originally cut by Dennis Brown for his 'If i follow my Heart' set.
10.THE DUB CONQUEROR 3:03
* A dub to 'Trying to Conqueror me' the original vocal version featured Delroy Wilson.
11.LIVE & LEARN DUB 3:15
* A lost dub of 'Live and Learn' originally cut by Alton Ellis.
12.UNDYING DUB 3:36
* Ernest Wilson sang the original version for Studio 1 called 'Undying Love', Cornell Campbell sang lead vocal with Jackie Edwards and Barry Biggs providing harmonies on the vocal cut of this rare dub.
13.DANCING MOOD OF DUB * Bonus Track 2:36
* Originally cut by Delroy Wilson as 'Dancing Mood', this is one of three rare versions cut at Dynamic Sounds Studios, released here for the first time…..
14.RIDING IN A DUB GROOVE. * Bonus Track 3:56
* Last but not least a rare dub of 'Riding for a Fall' again originally cut by Delroy Wilson. A fine cut to end a fine set….
 
Tracklista
Może spodoba się również…
Wersja: Xs * Koszulka Damska

25.00

zł
Podobne produkty
2LP, 12″, 33 1/3 RPM, Black Vinyl, Gatefold

102.00

zł