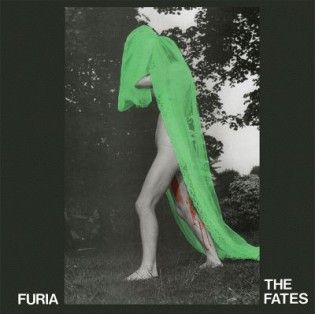 Ten New Songs
55.00 zł
Pozostało tylko: 3
SKU:

5099750120224
Kategorie: Muzyka, Pop
Tagi: Folk Pop
numer katalogowy:
5012022
Produkcją albumu kanadyjskiego Barda zajęła się jego długoletnia współpracownica Sharon Robinson, która miała także swój udział w komponowaniu materiału a nawet towarzyszyła artyście za mikrofonem.
Na płycie znalazło się 10 premierowych utworów, z których na pierwszego singla wybrana została piękna kompozycja "My Secret Life" Album z wielkim hitem barda "In My Secret Life" ukazał sie w 2001 roku.
Tenth album from the Canadian singer/songwriter, originally released in 2001, almost a decade after his last album "The Future". Cohen wrote the album following a five year sabbatical at the Mt. Baldy Zen Center near Los Angeles.
* Release date: 5th December 2017.
* Originally released 2001 Sony Music Entertainment.
* Phonographic Copyright (p) – Sony Music Entertainment Inc.
* Copyright (c) – Sony Music Entertainment Inc.
* Pressed By – Sony Music – S5012022000-0101
* Published By – Sony / ATV Music Publishing
* Published By – Sharon Robinson Songs
* Mastered At – Gateway Mastering & DVD
* Mixed At – Still Life Studios, Los Angeles
* Mixed At – Small Mercies Studio, Hollywood
* Arranged By, Programmed By, Performer – Sharon Robinson
* Art Direction – Nancy Donald
* Engineer – Leanne Ungar
* Management [For Leonard Cohen] – Kelley Lynch
* Management [For Sharon Robinson] – Steve Callas
* Mastered By – Bob Ludwig
* Mixed By – Leanne Ungar, Leonard Cohen, Sharon Robinson
* Photography By [Back Cover] – Bob Ludwig
* Photography By [Cover] – Leonard Cohen
* Producer – Sharon Robinson
* Written-By, Vocals – Leonard Cohen, Sharon Robinson
| | |
| --- | --- |
| Rok wydania | |
| Nośnik | |
| Nośnik [ilość] | 1 |
| Rodzaj wydania | REISSUE |
| Rok nagrania | 2001 |
| Dźwięk | STEREO |
| Opakowanie | JEWEL CASE |
| Comments | Mixed at Still Life Studios, Small Mercies Studios. Mastered at Gateway Mastering by B.Ludwig |
| Kraj | Zagraniczna |
Tracklista
1. In My Secret Life

00:04:55

2. A Thousand Kisses Deep

00:06:29

3. That Don't Make It Junk

00:04:28

4. Here It Is

00:04:18

5. Love Itself

00:05:26

6. By The Rivers Dark

00:05:20

7. Alexandra Leaving

00:05:25

8. You Have Loved Enough

00:05:41

9. Boogie Street

00:06:04

10. The Land Of Plenty

00:04:36
Może spodoba się również…
Podobne produkty
LPEP 12″ / Limited edit / Free download coupon

75.00

zł

/ Numer Katalogowy: THRILL 249 LP

85.00

zł