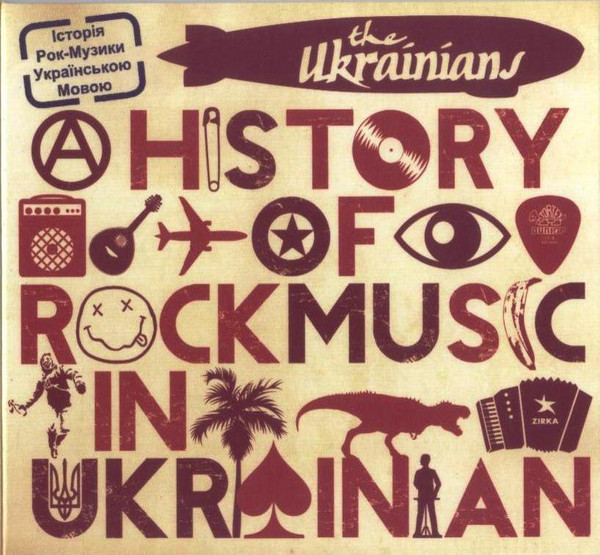 A Short History Of Rock Music In Ukrainian
2 września 2015
Trzynaście utworów, czterdzieści dwie minuty muzyki. Pierwsze album zespołu po reaktywacji !!
Mieszanie gniewu i dowcipu z ich charakterystycznym, dynamicznym punkowym etosem.
TRACKLISTA:
A
1 This Year's War
2 Internal Riot
3 Fractured
4 Point Of View
5 Won't Ask You Again
6 Supermarket Forces
7 Process
B
1 Culture Addict
2 Too Fat, Too Thin
3 Sedated
4 This Is Not An Advert
5 Never-Ending War Song
6 Mosquitoes
Thirteen tracks, Forty-two minutes. The bands first release of NEW material since they reformed 9 years ago! Mixing anger, wit and analysis with their trademark dynamic punk ethos.
For fans of: Citizen Fish, Crass, Rudimentary Peni, Frank Zappa, Conflict, Flux Of Pink Indians.
U.K. anarchist punk collective Subhumans formed in the Trowbridge area of Wiltshire in 1980, comprised of vocalist Dick, guitarist Bruce, bassist Phil, and drummer Trotsky. The band enjoyed success as one of the more literate and musically athletic British punk ensembles between 1980 and 1985, occupying the middle ground between the Clash's political songcraft and Crass' experimental warfare.
Through five full-length records on their own Bluurg label (The Day the Country Died, From The Cradle To The Grave, Worlds Apart, 29:29 Split Vision, and Rats) and six EPs (not to mention a bevy of D.I.Y. cassettes), the band challenged both the government and its people to not only rage against the world, but to improve it. The band, which had split off into Citizen Fish (Dick also spent time with Culture Shock in between), reunited in 1998 and reappeared in 2004 with two live releases, Live In A Dive on Fat Wreck and the All Gone Live DVD through Cleopatra.
Internal Riot is their NEW album, their first for 9 years and self-released once again on Bluurg Records. They have been touring Europe throughout 2007 and have a month-long US tour lined up beginning 24th August 2007.
Recorded & mixed May 22-27 & July 5-10, 2007 at Riverside Studios, Bath, UK.
Mastered at Ideal Mastering.
Artwork – Simon Gane
Bass – Phil
Drums – Trotsky
Engineer, Producer – Tom Dalgety
Guitar, Vocals – Bruce
Mastered By – Jeff
Mixed By, Producer – Steve Evans
Photography By – Fred Loridant, Yann Derais
Photography By [Uncredited] – Kim McWhorter
Vocals, Lyrics By – Dick
| | |
| --- | --- |
| Rok wydania | |
| Nośnik | |
| Nośnik [ilość] | 1 |
| Rodzaj wydania | ORIGINAL |
| Rok nagrania | 2007 |
| Dźwięk | STEREO |
| Kolor | BLACK |
| Nagrane strony | 2 |
| Rozmiar | 12" |
| Prędkość | 33 1/3 RPM |
| Gramatura | 140 GRAM / 12" |
| Kraj | Zagraniczna |
Tracklista
A 1. This Year's War

00:03:45

A 2. Internal Riot

00:02:04

A 3. Fractured

00:02:21

A 4. Point Of View

00:02:50

A 5. Won't Ask You Again

00:03:50

A 6. Supermarket Forces

00:02:05

A 7. Process

00:03:04

B 1. Culture Addict

00:01:27

B 2. Too Fat, Too Thin

00:03:40

B 3. Sedated

00:03:08

B 4. This Is Not An Advert

00:02:41

B 5. Never-Ending War Song

00:09:29

B 6. Mosquitoes

00:02:07
Może spodoba się również…
LP 12″, 45 RPM, Black Vinyl

124.00

zł